In 1967, Dr William Podlich left his teaching job at a university in the USA and joined UNESCO to train teachers at a college in Kabul, Afghanistan. His wife and two daughters, Peg and Jan, joined him. These images were taken before the Soviet invasion of 1979 and paint a picture of a modern and thriving country, unlike the images of its war-torn present that we associate with today.
"When I look at my dad's photos, I remember Afghanistan as a country with thousands of years of history and culture," recalls Peg Podlich. "It has been a gut-wrenching experience to watch and hear about the profound suffering, which has occurred in Afghanistan during the battles of war for nearly 40 years. Fierce and proud yet fun loving people have been beaten down by terrible forces."
1. Primary school students dance to music on the playground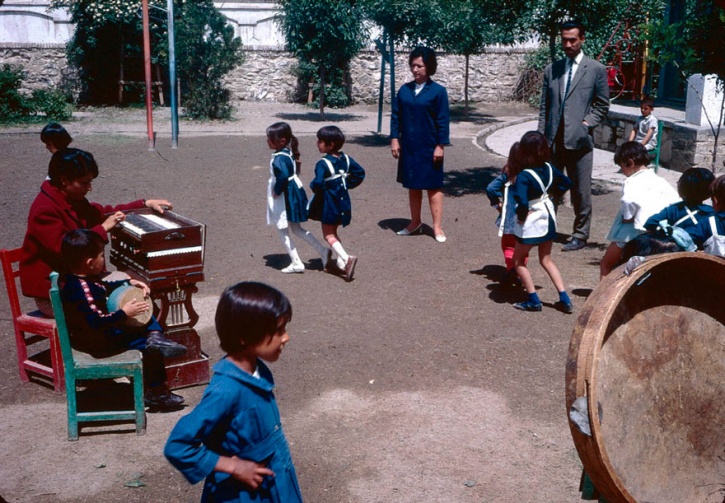 2. A classroom under the trees
3. An Afghan hound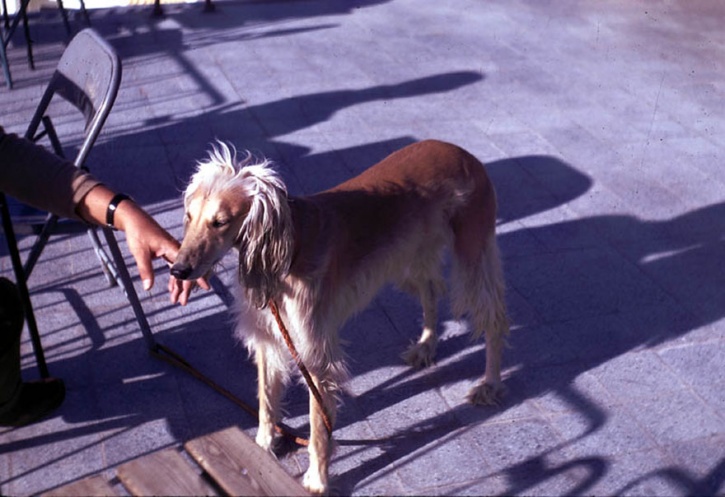 4. A classroom in a rural school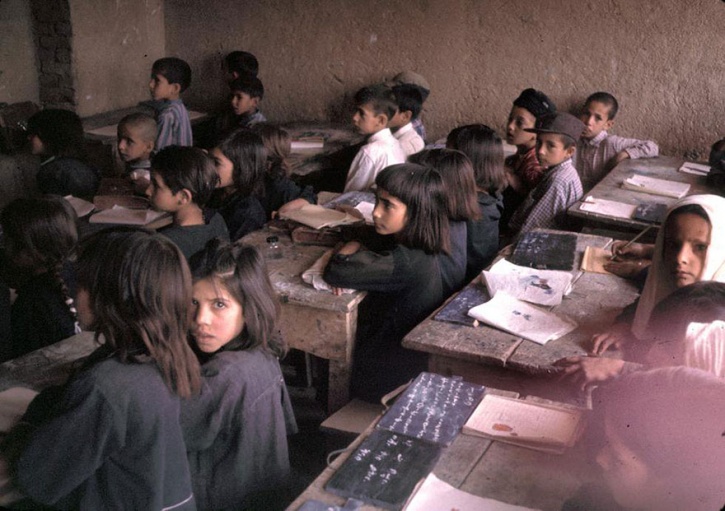 5. Rush hour in Kabul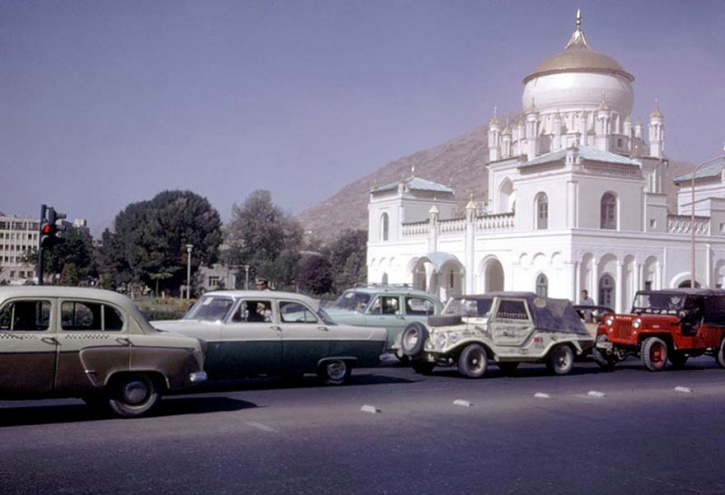 6. East meets West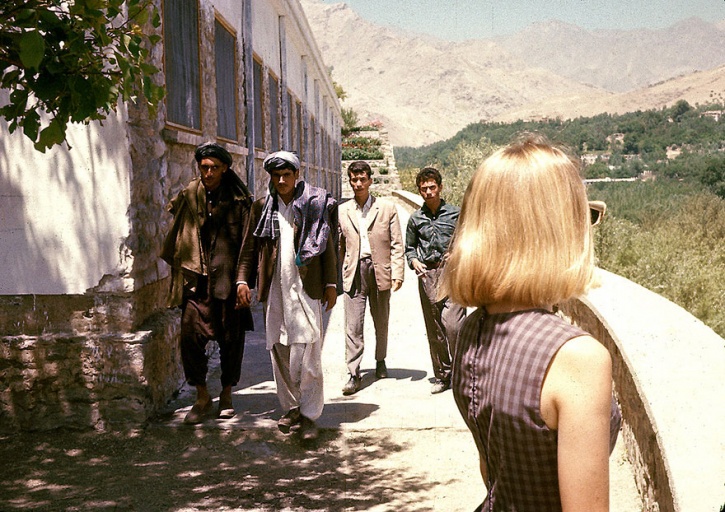 7. Kabul Gorge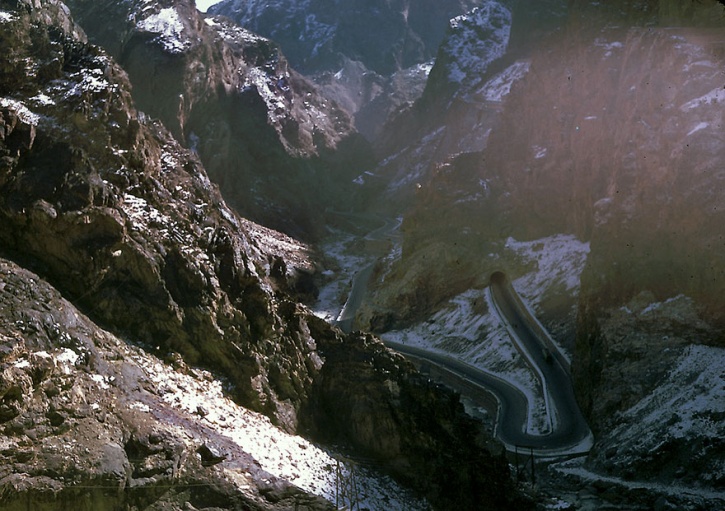 8. The smartly dressed school bus driver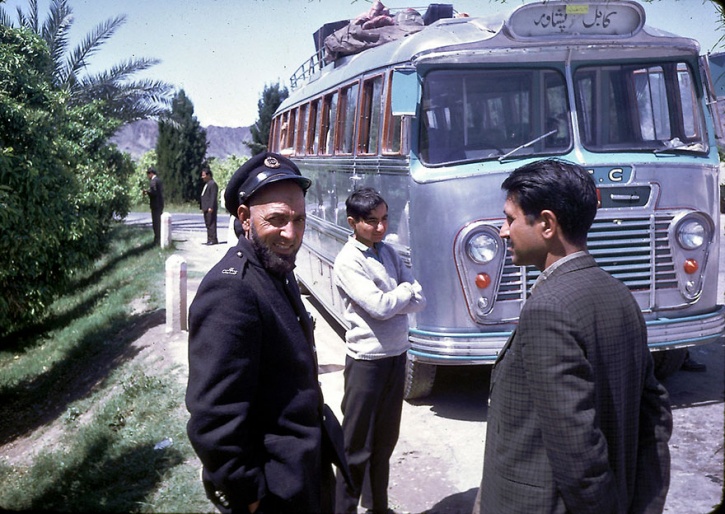 9. Peg Podlich (in sunglasses) on a bus bound for Peshawar in Pakistan.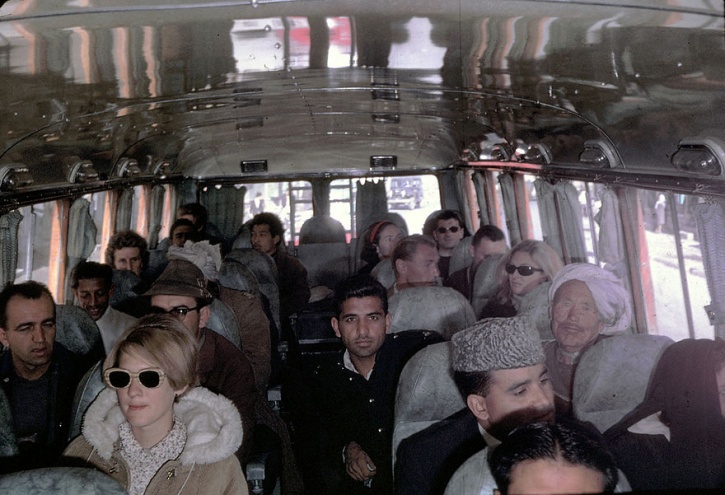 10. Afghan girls returning home from school. Education was open to everyone irrespective of gender.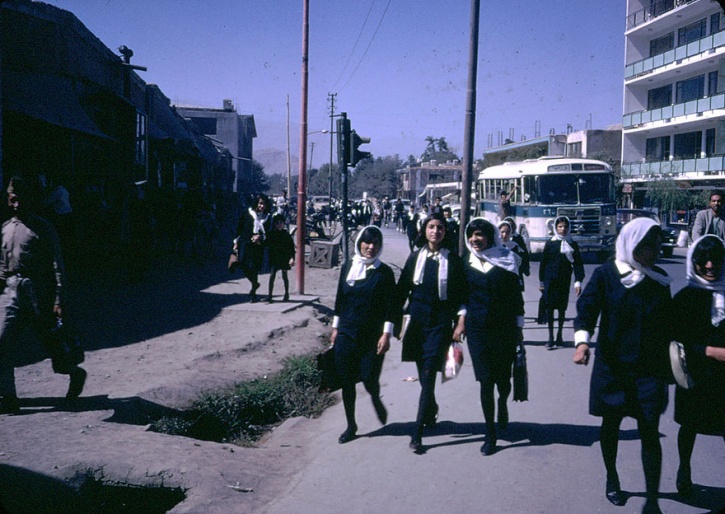 11. The Salang Tunnel, located in Parwan province, is a link between northern and southern Afghanistan crossing the Hindu Kush mountain range under the difficult Salang Pass. The Soviet-built tunnel opened in 1964.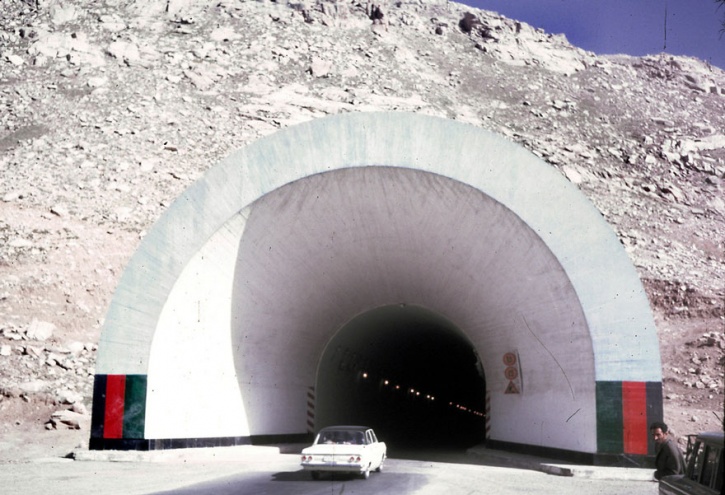 12. Peg and Jan Podlich at Paghwan Gardens. It was destroyed in the 2001 US invasion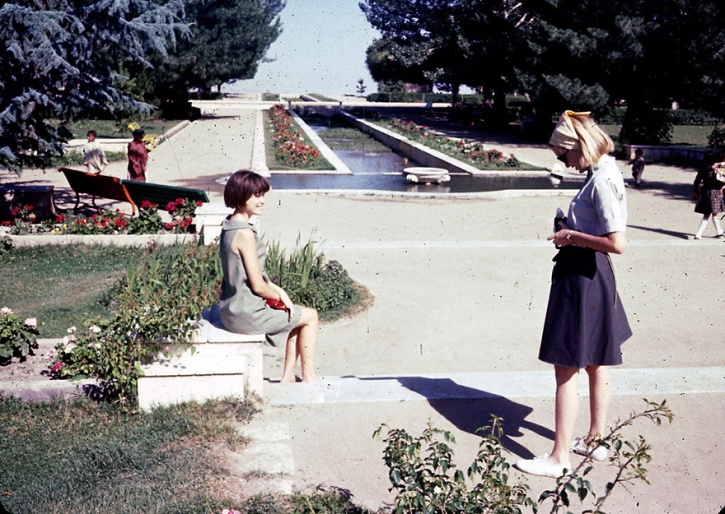 13. A group of young men share tea and music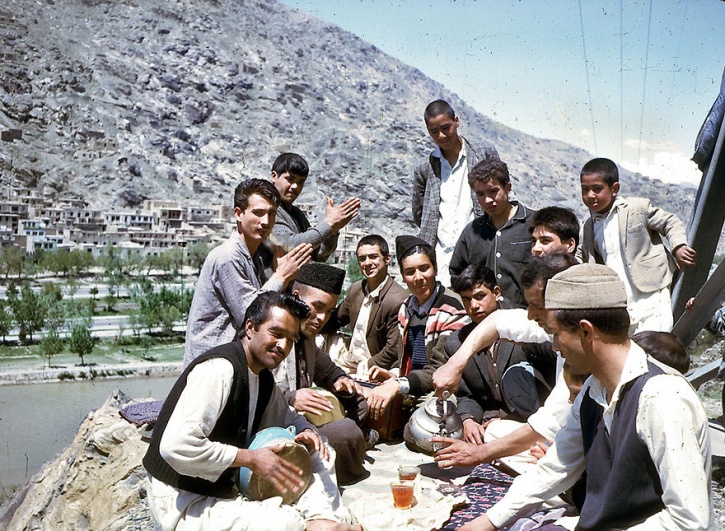 14. A man fries 'Jilabee' or Jalebi in the dessert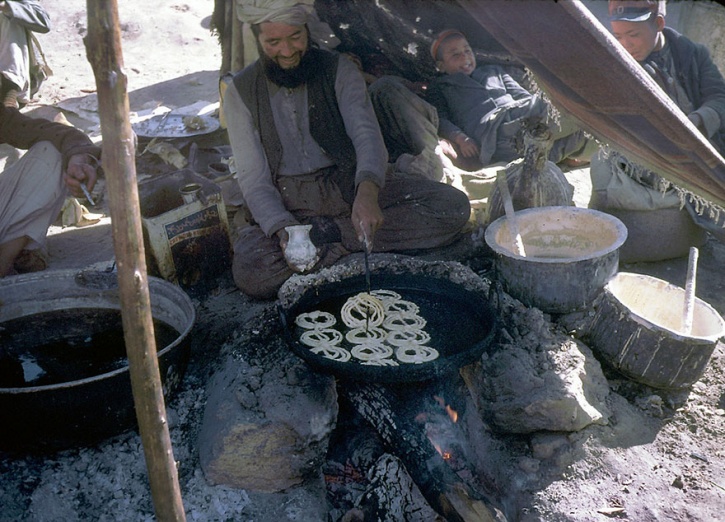 15. A staff member of the American International School Kabul (AISK) walks across the parking lot.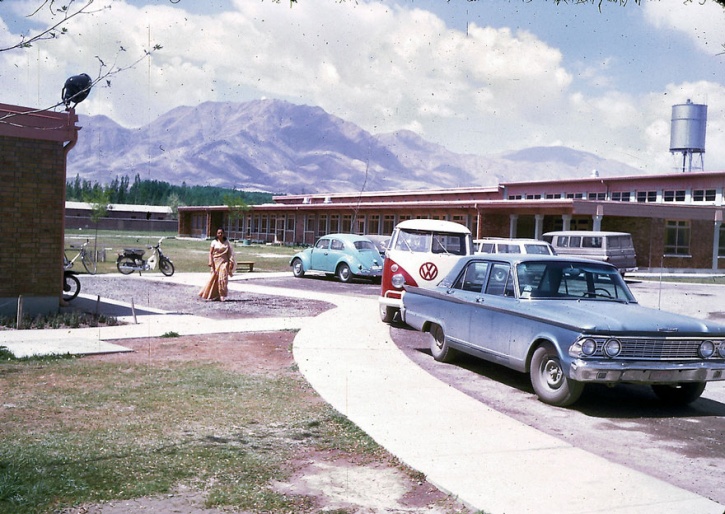 16. Students at the Higher Teachers College of Kabul where Dr. Podlich, the photographer, worked and taught for two years with UNESCO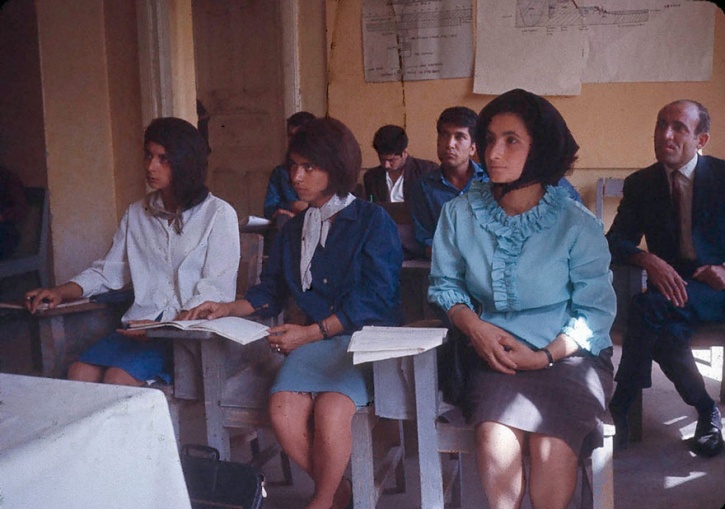 17. Peg and her classmates at AISK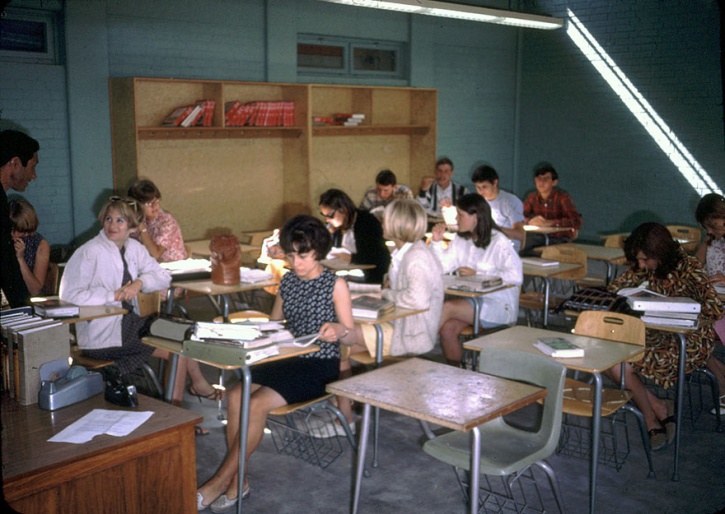 18. Jan Podlich shopping for traditional scarves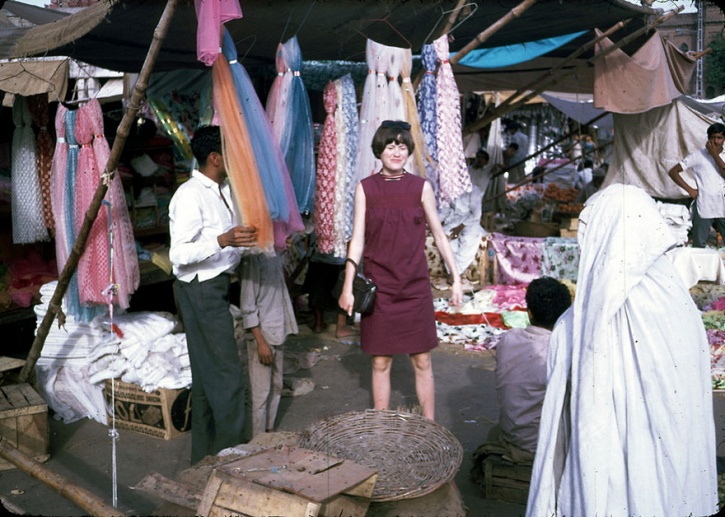 19. A young boy decorates cakes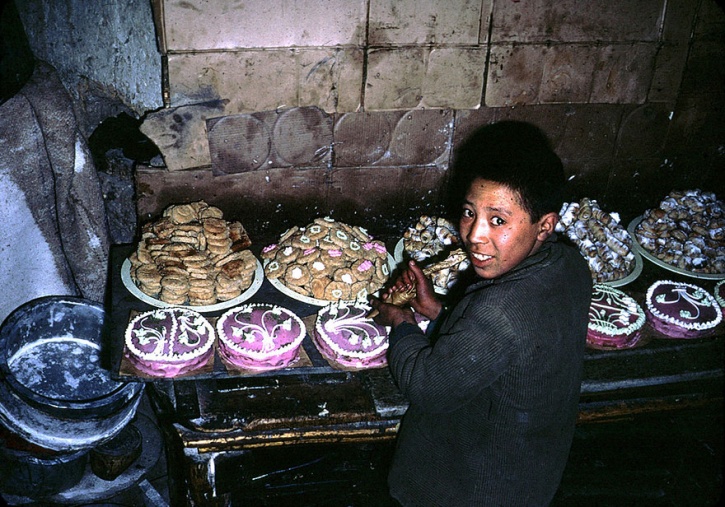 20. A little girl strolls in the marketplace with her sister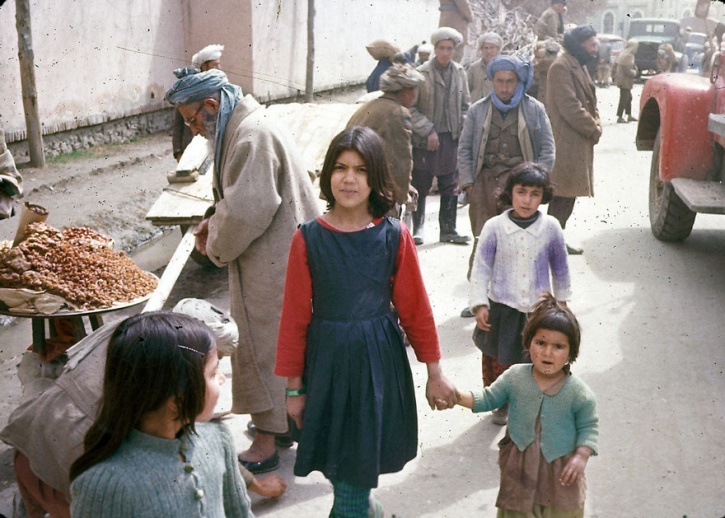 21. Guard Duty at the King's Palace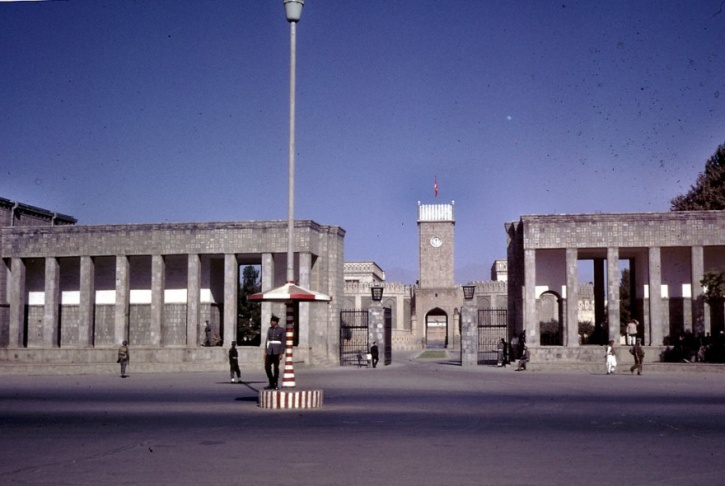 22. A candid image of an Afghan teacher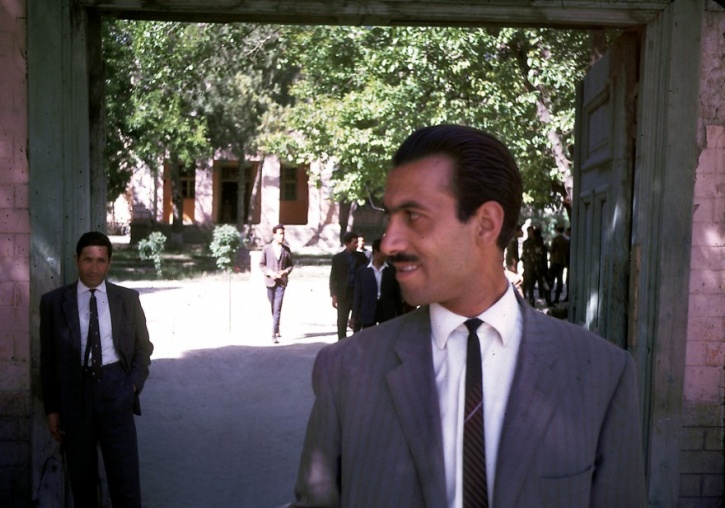 23. A gas station outside Kabul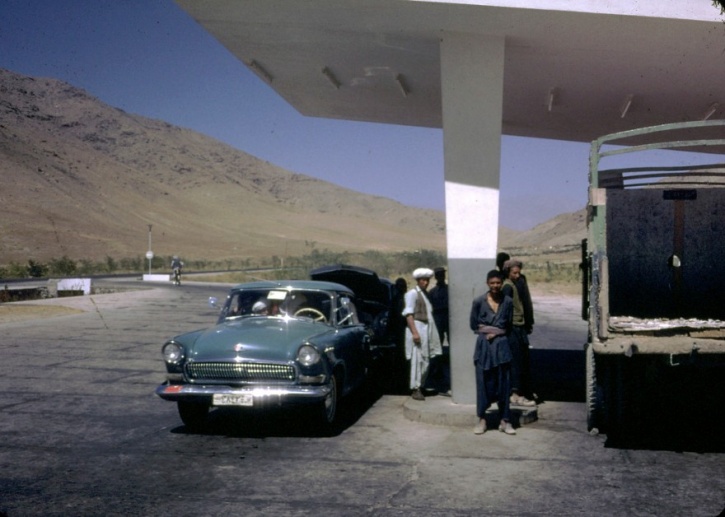 24. Kings Hill in Paghman Gardens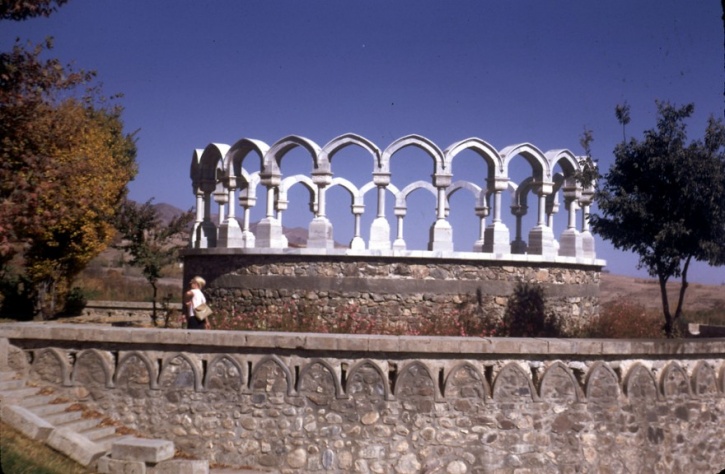 25. Two young Afghan men walking home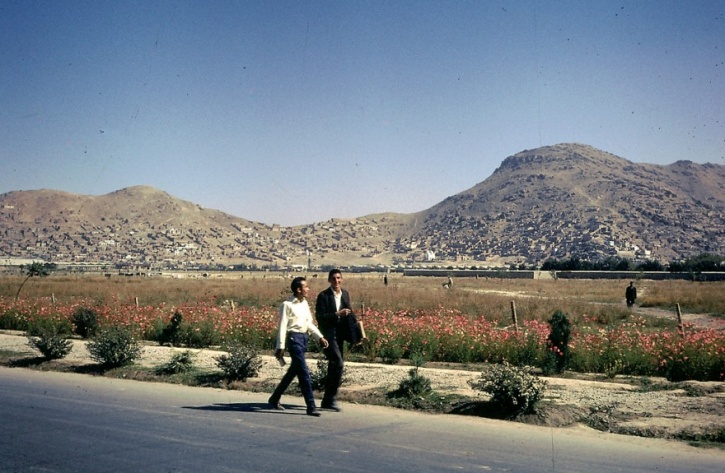 26. A hillside near Kabul


27. Chemistry being taught in a mud-walled classroom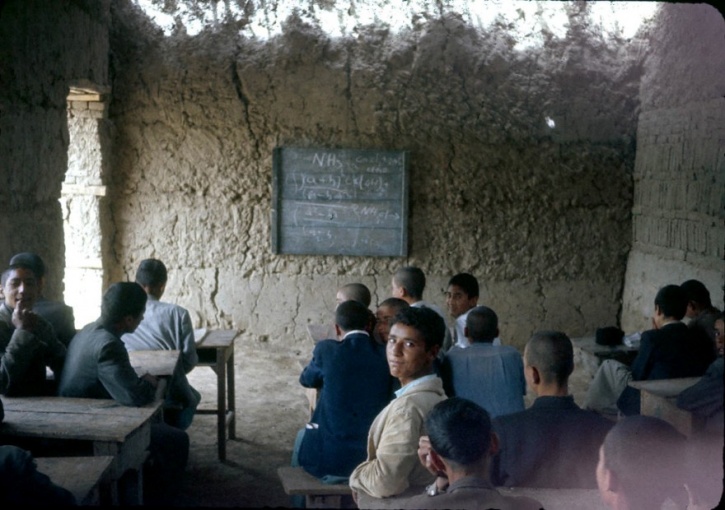 28. Masjid Shah-e-do Shamsheera in Kabul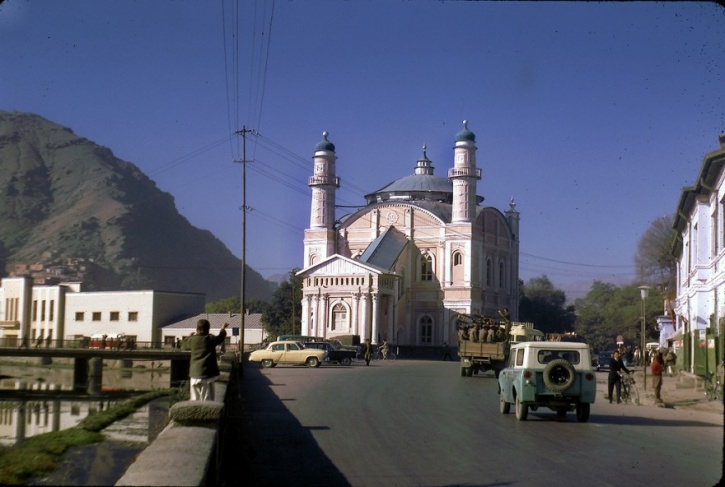 29. Repair work in progress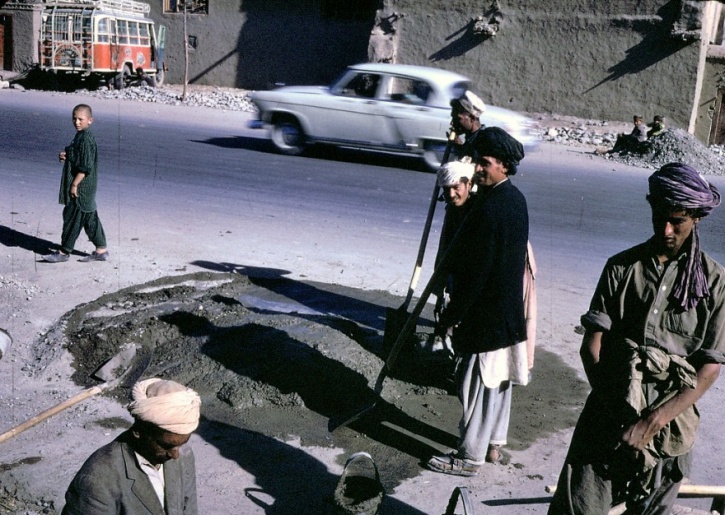 30. The Afghan Army parades through Kabul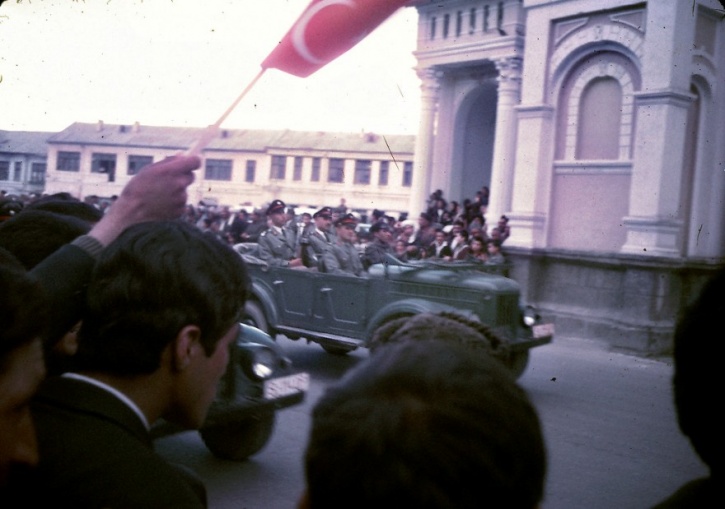 31. Afghan military band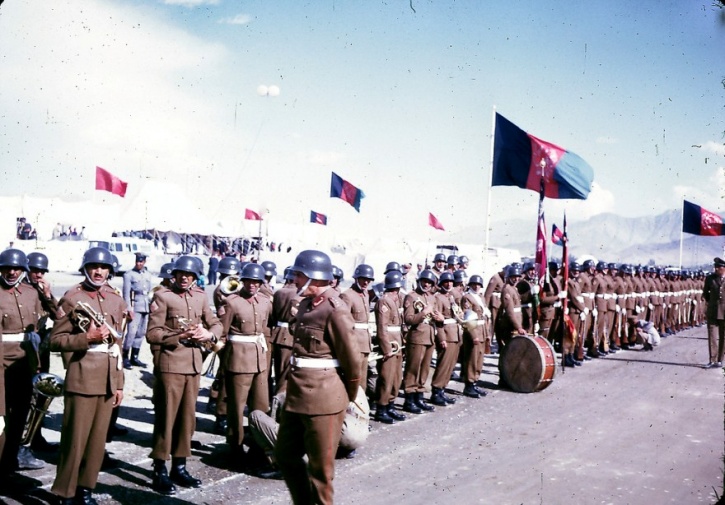 32. People gathered to celebrate the New Year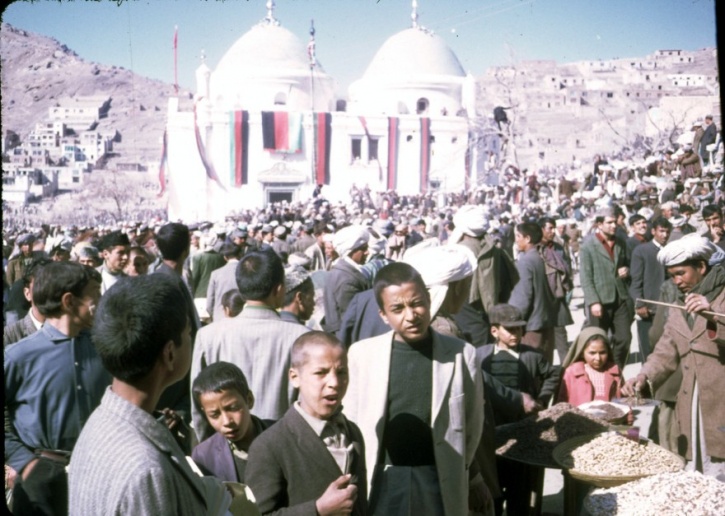 33. A street-side vendor selling kebabs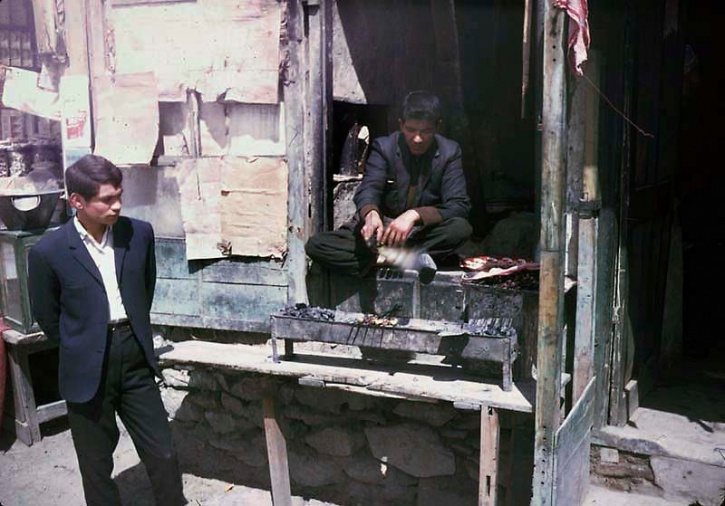 34. Laundry and swimming in the Kabul River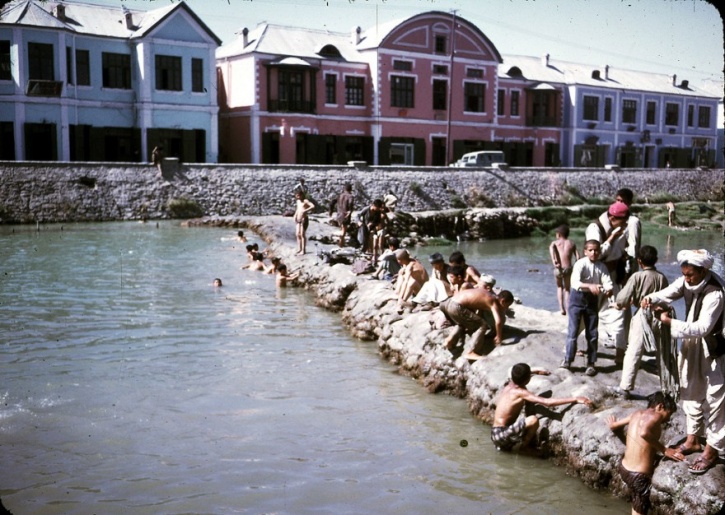 Dr. William Podlich
Link: http://www.indiatimes.com/news/world/34-images-of-afghanistan-in-the-70s-that-show-how-brutally-terrorism-has-ravaged-the-nation-249625.html